Qui est en ligne ?
Il y a en tout
3
utilisateurs en ligne :: 0 Enregistré, 0 Invisible et 3 Invités :: 2 Moteurs de recherche
Aucun
Le record du nombre d'utilisateurs en ligne est de
74
le Dim 22 Mai - 20:10
Nos partenaires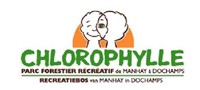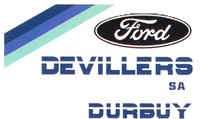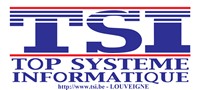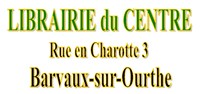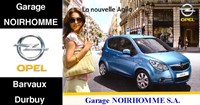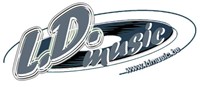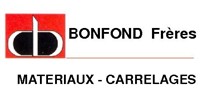 Statistiques
Nous avons
248
membres enregistrés
L'utilisateur enregistré le plus récent est
JohnieNoriega4
Nos membres ont posté un total de
48439
messages dans
1886
sujets

La Belgique de Lauric Jean bat la France aux Championnats du Monde juniors, c'est en quelque sorte la traduction simplifiée de l'article publié sur l'ITTF qui relate le parcours de la Belgique lors des rencontres de groupe
Version originale: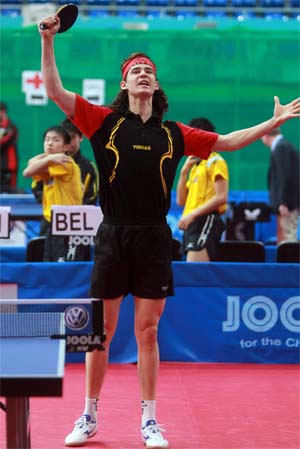 Lauric Jean celebrates after beating Simon Gauzy Photo By: Rémy Gros
Wins for 18 year old Lauric Jean over Quentin Robinot and Simon Gauzy plus success for Emilien Vanrossomme against Romain Lorentz, saw Belgium beat fourth seeds France on the evening of Sunday 5th December 2010, to cause the biggest upset to date in the Boys' Team event at the Volkswagen World Junior Championships in Bratislava.
Belgium recorded a three-one victory against their Francophone neighbours to secure top place in the group.
France finished in second place ahead of Brazil, who concluded their first phase matches with a three-two victory over Serbia; thanks to a true team effort.
Brazilians in Form
Danilo Toma and Gustavo Souza both beat Vladimir Radonjic with Eric Jouti adding the one further win by overcoming Boris Mihailovic; the two wins for Serbia both came from Dragan Subotic.
He defeated both Gustavo Souza and Danilo Toma.
Big Fight
"It was a big fight against France", reflected Lauric Jean. "We knew before the match the France is a very good team; they haven't lost against European opposition for the past three years!"
Certainly the French are strong contenders for medals in Bratislava.
"In the first match my good friend lost very closely to Simon Gauzy", continued Lauric Jean. "Then, I beat Quentin Robinot to level the match and Emilien overcame Romain Lorentz to give us the lead."
My good friend in Cédric Nuytinck, he was the one Belgian player to experience defeat, losing by the very narrowest of margins.
Belgium ahead, Lauric Jean beat Simon Gauzy in five games to end matters.
Mentally Strong
"I had a good head today, mentally I was strong today", added Lauric Jean. "I just tried to play one point at a time, we met before the match, discussed everything with our coach and we fought hard; we are a unit, we have a really good team spirit."
Egyptians in Form
An upset in Group D and there was an upset in Group C with Egypt beating Croatia to secure third place.
Again, as with Brazil's success over Serbia it was a team effort; Khalid Assar and Omar Bedair both beat Filip Cipin but lost to Frane Kojic with the Kaim El-Shaarawy beating Miho Simovic in the third match of the duel.
Japan Beats Germany
Japan concluded the group in first place by overcoming Germany three-one thanks largely to an unbeaten display by Koki Niwa.
He beat both Arne Holter and Patrick Franziska with the one further Japanese success being recorded by Yuki Hirano.
In the third match of the fixture he defeated Florian Wagner. The one German success came from Patrick Franziska, in the second match of the contest he defeated Masaki Yoshida.
Top Seeds Win
Meanwhile, in Group A, top seeds Korea (Kim Dong Hyun, Lee Seung Hyeok, Kim Ji Hwan) beat Chinese Taipei (Fu En-Ti, Hung Tze-Hsiang, Lee Chun-Lin) by three matches to nil with England ending their first series of duels by overcoming the host nation three-one.
English Success
Backbone of the English victory was Liam Pitchford; he beat both Samuel Novota and Jakub Figel with Sean Cullen defeating Jakub Figel to add the one further win.
The one success for the Slovak Republic came from David Karas; he beat Samuel Walker.
Korea, England and Chinese Taipei progress to the main draw.
China in First Place
Top place for the no.1 seeds and also for the no.2 seeds; in Group B, China with Zhou You, Lin Gaoyuan and Song Hongyuan in action, defeated the Polish outfit of Tomasz Wisniewski, Riobert Floras and Konrad Kulpa by three matches to nil with India claiming second place.
Indians in Form
In their final first stage match they recorded a three-one victory over the United States.
Mainstay of the Indian victory was Soumyajit Ghosh; he defeated both Alexander Yao and Zhang Yahao with Harmeet Desai defeating Charles Deng in the third match of the contest. The one American success came from Zhang Yahao in the first match of the contest; he beat Sathiyan Gnanasekaran.
China, Poland and India progress to the main draw.
Boys' Team Event: First Stage – Fifth Series
Group A: Chinese Taipei 0-3 Korea; Slovak Republic 1-3 England
Group B: China 3-0 Poland; U.S.A. 1-3 India
Group C: Japan 3-1 Germany; Egypt 3-2 Croatia
Group D: France 1-3 Belgium; Brazil 3-2 Serbia
Boys' Team Event: Final Group Positions
Group A: 1. Korea 2. Egland 3. Chinese Taipei 4. Slovak Republic 5. Canada
Group B: 1. China 2. Poland 3. India 4. U.S.A. 5. Paraguay
Group C: 1. Japan 2. Germany 3. Egypt 4. Croatria 5. Australia
Group D: 1. Belgium 2. France 3. Brazil 4. Serbia 5. New Zealand



Nombre de messages

: 6405


Points

: 9995


Date d'inscription

: 12/02/2008


Age

: 59



La Belgique confirme sa victoire sur la France en gagnant le match de classement (Place 5-6)
Cédric Nuytinck unbeaten against France in the fifth place contest Photo By: Rémy Gros
They upset the seeding in the group stage of the Boys' Team event at the Volkswagen World Junior Championships in Bratislava on the third day of proceedings by beating fourth seeds, France and on the fifth day of competition, Wednesday 8th December 2010, Belgium repeated the achievement.
In the contest to decide fifth and sixth places, they recorded a three-two victory against their Francophone neighbours with 17 year old Cédric Nuytinck, the hero of the hour. He beat Quentin Robinot in the second match of the duel and Benjamin Brossier with the match score level at two-all.
Further Win
The one further win for Belgium came in the opening match of the contest with Julien Indeherberg defeating the luckless Benjamin Brossier; it was not to be the best of days from Benjamin Brossier but if anyone fought for the French cause, he did.
French Spirit
On more than one occasion he finished prone on the floor in a desperate effort to retrieve the situation.
No luck for Benjamin Brossier but for Quention Robinot, winner of the Junior Boys' Singles title at the European Youth Championships in 2010, it was slightly better news. He beat Julian Indeherberg to level matters in the fourth game of the contest after Romain Lorentz had beaten Emilien Vanrossomme in the third match of the fixture.
Brazil Beaten but More than Satisfactory Finish
Fifth place for Belgium sixth place for France with Poland defeating Brazil by three matches to nil to secure seventh spot,
The European trio of Robert Floras, Konrad Kulpa and Jakub Dyjas proved too strong for the South American outfit of Danilo Toma, Gustavo Souza and Eric Jouti but the Latin Americans can be well pleased with an eighth place finish.
It was surely much higher than anticipated.
Fifth Place for Hong Kong
Meanwhile, in the Girls' Team event, Hong Kong beat Romania to clinch fifth place with Hungary defeating Chinese Taipei to secure seventh spot.
In the fifth place contest, Ng Wing Nam beat Bernadette Szocs to set Hong Kong on the road to victory with Lee Ho Ching extending the lead by overcoming Camelia Postoaca, arguably Romania's best player in the tournament, to extend the lead.
Better Performance
"I lost my matches against Japan and Hungary; I was really disappointed", said Lee Ho Ching. "Today was better, last night I sat down quietly and thought about the match; Camelia uses long pimples on the backhand, in Hong Kong I've practised against players who use that rubber, so I was accustomed to the situation."
Success for Lee Ho Ching gave Hong Kong the momentum with Guang Meng Yuan duly completing matters by overcoming Andrada Vincze.
Hungarian Success
Victory for Asia over Europe and for Europe over Asia with Hungary hitting form to secure seventh place; Dora Madarasz defeated Chen Szu-Yu, Krisztina Ambrus accounted for Cheng I-Ching and Mercedes Nagyvaradi ended matters by overcoming Cheng Hsien-Tzu.
Boys' Team
Places 5-6 Belgium 3-2 France
Places 7-8 Poland 3-0 Brazil
Girls' Team
Places 5-6 Hong Kong 3-0 Romania
Places 7-8 Hungary 3-0 Chinese Taipei



Nombre de messages

: 6405


Points

: 9995


Date d'inscription

: 12/02/2008


Age

: 59





Sujets similaires
---
Permission de ce forum:
Vous
ne pouvez pas
répondre aux sujets dans ce forum